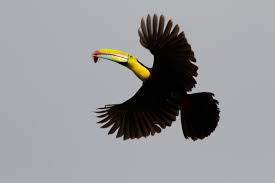 When Toucans flock together they can be downright noisy
PETE BONELL'S KITE "C-IHXJ"
"C-IHMB" DAVE HERRON'S TOUCAN in ELLIOT LAKE
"MY CHANNEL" YT
TOUCAN FINDS A NEW HOME
Thanks to Peter Bonell's hard work over many decades the Toucans still fly. Now he has passed the torch on to an enthusiastic pilot owner in Kirkland Lake, Ontario, which is slightly NW of its former home in the North Bay area. On August first. 2016, Peter flew "HXJ" from Almaguin Highlands Air Park to Kirkland Lake. He reported it was a wonderful flying day. Thank you Peter for more than a decade of flying mentorship, not only in Toucan, but Lazair before that along with GA, FI and Warbird history.
***
PS (Peter has a motherload of "Avro Arrow" hands on history; stuff that the brass made into revisionist PC info.) Come fly with us Peter !